Hula hoop can give you cardio benefit, no impact exercise and fun! So, why don't we do it? because it's impossible to keep it on your waist and hula hoop more than 5 minutes to get a minimal exercise benefit.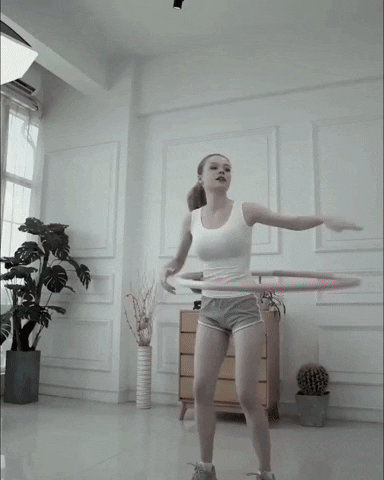 Hula Revolution fixes this problem! This adjustable weighted hula hoop will transform your body by burning calories, boosting your metabolism, and strengthening your core and have fun doing it.
No Stopping and Dropping!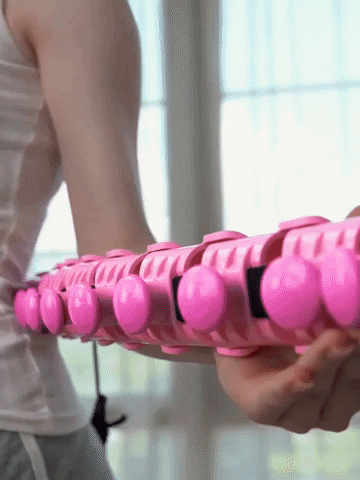 SMART HULA GIVES YOU THIS!
Cardio Workout without stopping /dropping

Slim your waist, arms, hip, and thighs

Burn Calories in the comfort of your home

Increase your motivation to exercise by doing fun-hooping

Relieves back pain

Strengthens internal muscles

Slim waist and hips

Better coordination.

A 360 ° massage that also burns your fat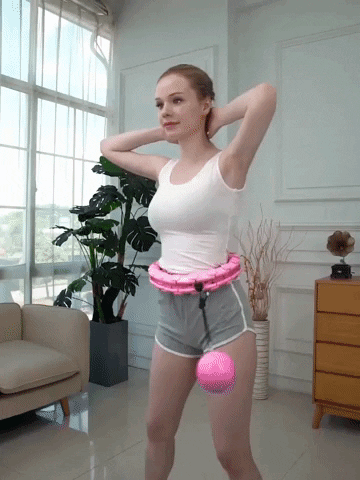 ADJUSTABLE WEIGHT AND SIZE
One Hoop fits All !
You don't need to buy different sizes or differently weighted hoops.
Adjustable size from 18 inches to 42 inches around your waist. Weight can be added up to 2lb.
EXERCISE ANYWHERE/EVERYWHERE
You can choose to hoop anywhere!
Adjustable length and size allow you to hoop in tiny living spaces to outdoors and parks. 
Specifications:
material:ABS

color:Red, Purple

size:45cm x 45 cm
Package includes:
Smart Weighted Hula Hoops - Intelligent Fitness Hula Hoop For Weight Loss