The Brush Gentle Groomer For Horses is a multi-functional tool that grooms and simultaneously stimulates blood flow in your horses muscles, providing therapeutic benefits to the skin and coat. Ideal for daily grooming of all horses, including sensitive breeds, this innovative tool can be used to groom, curry, add shine, de-shed, massage, and can even be used with shampoo for an extra stimulating bath. You can also use it to remove hair from saddle pads and rugs.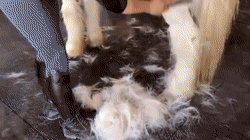 Remove naturally shed hair
Remove dust and mud
Remove dead skin and hair
Massage tools
Easy to carry and clean
Suitable for most horses, cats, dogs.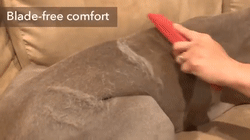 The unique patented design features a Gentle Grooming Edge that sits at a 45 degree angle to remove loose hair and add shine. The large diamond design removes mud and dried sweat, while the smaller diamonds and tapered ends allow comfortable grooming of the face and legs. The flexible, durable material is treated with orange oil and olive oil to increase durability and performance, and has added anti-microbial agents and a non-porous structure to maintain a hygienic surface. The superior flexibility allows for a gentle yet effective groom that follows the contours of your horse. Available in Black, Blue and Red. Want to give your Dog the same grooming benefits? Check out our brush for hores and dogs
Remove Shedding Hair - Blade-Free! A professional beauty hair removal brush, without a blade, can quickly brush off the loose hair that falls off naturally.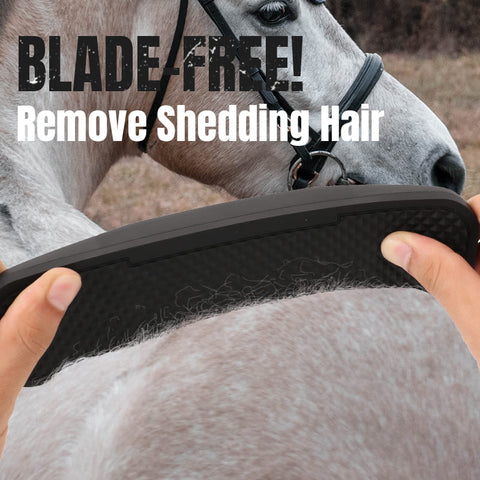 Lift & Remove Embedded Dirt: The edge of the massage brush can quickly scrape the dust off the horse, keeping it clean and dry!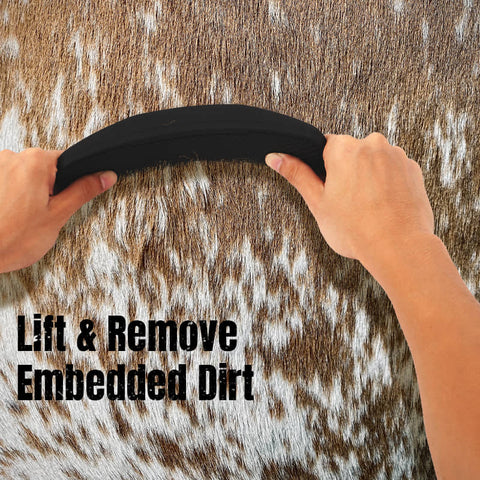 Stretch & Warm Muscles: The Grooming Massage Brush was originally conceived as a massage tool to warm and stretch tissue and muscles while increasing circulation. Ideal to use before saddling, as well as post work-out.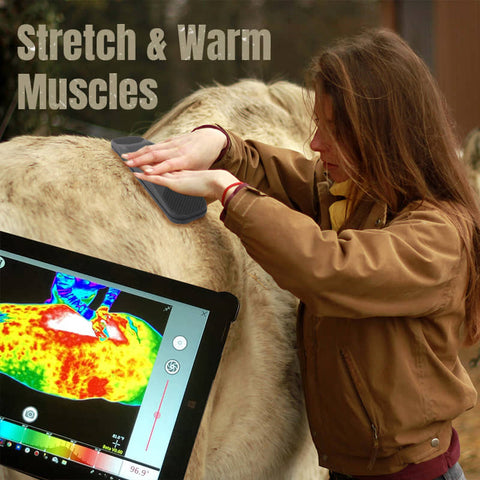 Lather Shampoo & Lift Dirt: The large diamond pad will turn the soap into suds and trap the dirt that is lifted from the skin and coat. The small diamond pads clean up the face and legs for a quick and thorough washing session.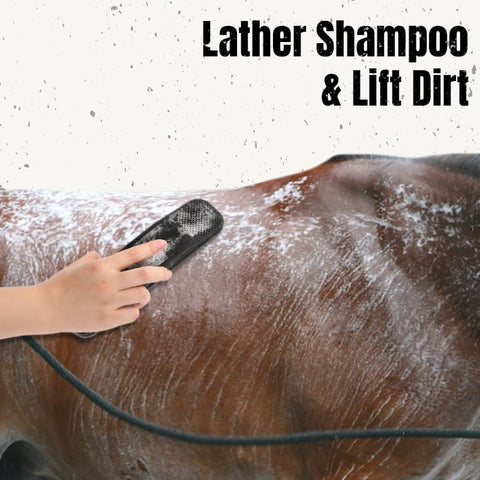 Groom the Face -- Safely: 
The custom formulated rubber, rounded corners, wedged ends and small exfoliating diamonds make The Grooming Massage Brush
both effective and safe for use everywhere on the face.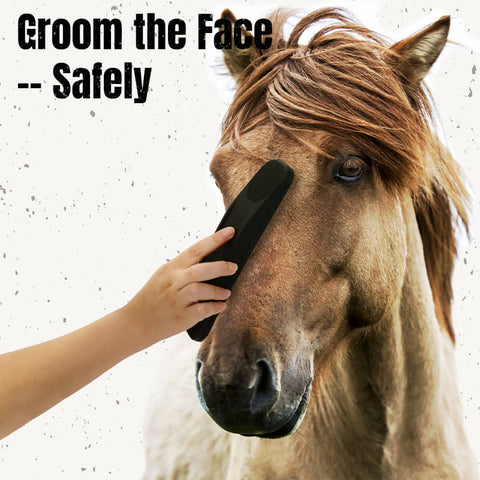 Legs, Hip Bones & Hooves: 
The flexibility of the tool combined with the diamond and edge features for
removing dead skin and hair, make this the go-to choice all year long
. You can even clean up the hooves!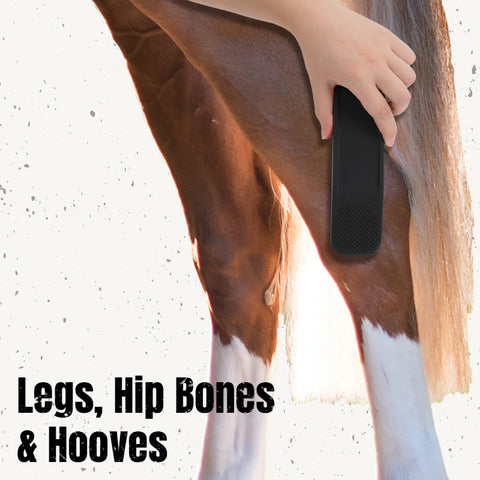 Clean Saddle Pads: 
Remove hair, ground-in dirt, and crusty sweat from both English and Western saddle pads.
The Grooming Massage Brush will not damage the fibers like sharp tools can. This tool pops dirt and grit to the surface and gathers up with the hair for easy removal.
Fits in a Pocket: Easy to keep handy. It slips into a pocket to have at the ready for grooming, or as a training reward. When you are ready to simplify your grooming routine, have Grooming Massage Brush in your pocket!


Specification:
Product name: Horse brush
Material: ABS
Function: Horse cleaning tool
Color: Red,Blue, Black
Size: 22*5*3cm
Packing: Color box

Packing list:

6-in-1 Horse Brush, Curry Comb, Grooming, Massager, Shedding And Hair Removal